Dr.-Ing. Oskar Elek ...there is no single answer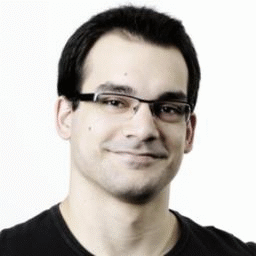 → Who: I am a computational researcher and adjunct lecturer at University of California in Santa Cruz, in the Creative Coding Lab led by Angus Forbes. My specialization is visual computing, a multi-disciplinary subdomain of computer science. I am also the social event coordinator at USPA, an incubator fellow at CROSS/OSPO under the mentorship of Carlos Maltzahn, a mentor for GSOC 2022, and a computational artist.
→ What: My revolves around the question How can we visually reason about reality? My main tools are physical intuition and computer models. On the path towards formulating and answering that question I've explored physically-based rendering, optically active media, Monte Carlo methods, efficient sampling, color science, computational 3D printing, nature-inspired computing and data visualization. Check out what I've been up to recently in terms of research and creative work.
→ How: My goal is creating connections between different scientific domains. The primary path to this is to work with domain experts and provide new insights into their data. This advances their research, and allows them to see their domain from new perspectives. The best example is my latest project Polyphorm developed with astrophysics experts.
→ Why: In life, I look for opportunities to wonder and wander. I seek connections between and outside different scientific disciplines. I'm passionate about visual arts: pattern photography, film, certain videogames, abstract drawing, and just about anything that relates to fractals (even beyond their visual manifestation). I love the outdoors and look for inspiration and recreation in nature. I enjoy socializing, travelling and sports (mainly biking but many others). I own a 2018 Royal Enfield Himalayan and derive lots of pleasure from riding and maintaining it. I am predominantly chaotic, a friend to genuine people of any race and gender, and an enemy to hypocrisy, willful ignorance, and toxic egoism.
→ TLDR resume (or Full CV)
Current appointment: Post-doctoral researcher at Creative Coding Lab and Adjunct Lecturer at Baskin Engineering, UC Santa Cruz
Previous appointment: Early-stage researcher at Charles University Prague and Marie Sklodovska-Curie Fellow within DISTRO ITN
Education: Bc/MSc at Charles University Prague, PhD at Max Planck Institute for Informatics and Saarland University, Saarbruecken

→ Contact
Creative Coding Lab
Computational Media Dept
UC Santa Cruz
Engineering 2, Room 375
1156 High Street, Santa Cruz, CA, USA
→ Email
oo#sskkaa#rr.ee#llee#kk@gm#ai#l.co#m
(remove the hashtags and change all double letters to single)
→ Sozial Media
Twitter | LinkedIn | Facebook
© Oskar Elek. All rights reserved.